samedi 24 mai 2008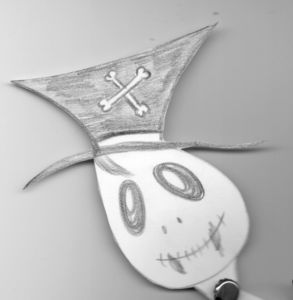 This is Skully.

Questo e' Skully.
Hugs.
mercredi 31 octobre 2007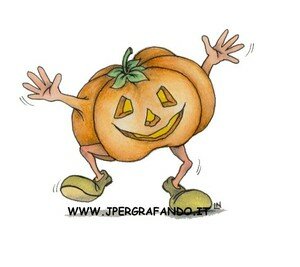 lundi 3 septembre 2007
Una giornata di fiori e colori.
A day full of flowers and colors.
Hugs!
dimanche 12 août 2007
La cucina con le piastrelle nuove

The kitchen with new tiles




La camera da letto in stucco veneziano

The bedroom in Venetian stucco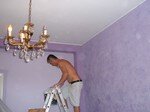 I miei (poveri!!!) libri stipati in cantina in attesa di tornare sugli scaffali

My (poor!!!) books, all pressed together into the cellar, waiting for their place on the bookshelves


Hugs!
mardi 17 juillet 2007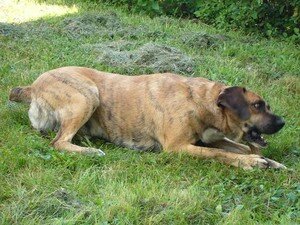 Rhydd significa "libero" in Gallese. Era un cane che doveva essere abbattuto, perchè i suoi padroni si erano stancati di lui. La mia amica Argante lo ha adottato. Ma qualcuno ha pensato bene di avvelenarlo prima che potesse iniziare la sua nuova vita....
Rhydd ora corre libero nei boschi di Annwn.

Rhydd means "free" in Welsh. His fate was to be killed because his owners were tired of him. My friend Argante adopted him. But someone poisoned him before he could start his new life....
Now Rhydd is running free through the woods of Annwn.
jeudi 5 juillet 2007
Adoro i gufi. Guardate questi:
I love owls. Look at these ones:
Hugs!
mercredi 4 juillet 2007
Sono in fase di trasloco. Questa è una parete della camera da letto, in stucco veneziano lilla (non ancora lucidato)
I'm moving. This is a wall of my bedroom, in venetian stucco (not polished, yet).
L'altra camera/studio è arancione, e sarà ricoperta di librerie piene di libri e fumetti!!

The other room/studio is orange, and it's going to be covered with bookcases full of books and comics!!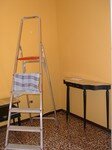 Hugs!
dimanche 24 juin 2007
Solo colorati.
Just colored.
Hugs!
lundi 18 juin 2007
Cuori e pirati.
Hearts and pirates.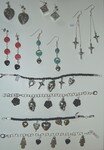 Hugs!
vendredi 8 juin 2007
Nuovi orecchini.

New earrings.
Hugs!