samedi 12 mai 2007
Oggi e domani parteciperò a due mercatini per hobbysti, qui in Lombardia: oggi (dalle h. 15,00 alle h. 23,00) sarò a Besana Brianza (Mi), e domani a Canonica d'Adda (Bg).
Oltre alla bigiotteria presenterò anche le carte astrologiche celtiche.
Lunedì posterò qualche foto!!

Today and tomorrow I'm going to participate to two hobby sales here in Lombardy: today (15,00 p.m/11,00 p.m.) I'll be in Besana Brianza (Mi) and tomorrow in Canonica d'Adda (Bg).
I'm going to show my bijoux and my Celtic astrological charts.
On Monday I'll post some photos!
Questo è un disegno che ho fatto tempo fa.
This is a drawing I made some time ago.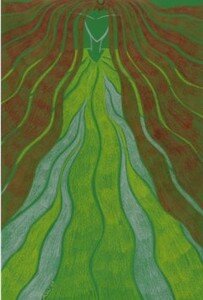 Hugs!!
Commentaires sur Mercatini Hobbystici - Hobby Sales