mardi 17 juillet 2007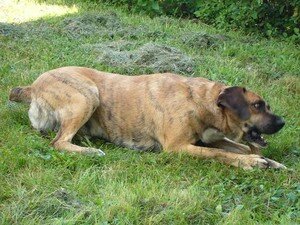 Rhydd significa "libero" in Gallese. Era un cane che doveva essere abbattuto, perchè i suoi padroni si erano stancati di lui. La mia amica Argante lo ha adottato. Ma qualcuno ha pensato bene di avvelenarlo prima che potesse iniziare la sua nuova vita....
Rhydd ora corre libero nei boschi di Annwn.

Rhydd means "free" in Welsh. His fate was to be killed because his owners were tired of him. My friend Argante adopted him. But someone poisoned him before he could start his new life....
Now Rhydd is running free through the woods of Annwn.
Commentaires sur Rhydd